Links second transnational meeting in Italy
On December 13th and 14th 2022, the second transnational meeting of the LINKS – Development of the Digital Sovereignty Competences of Youth Workers project was held in Trani, Italy, hosted by PETIT PAS APS.
Partners from Denmark, Slovenia, Spain, Greece and Ireland, with the online participation of the Estonian partner, met in person to monitor the development of the project results and plan the activities necessary for their completion.
We are currently in a review phase of Project Outcome 1 LINKS Digital Sovereignty Competences Framework, on which basis was decided by mutual agreement on the steps to undertake to proceed with the implementation of the result 2 LINKS online platform and training material on Digital Sovereignty Competences.
The meeting was an excellent opportunity to discuss, exchange ideas and resolve doubts.
Soon we will also be able to give you updates on the third project result: LINKS Digital Game: Conquering Digital Sovereignty.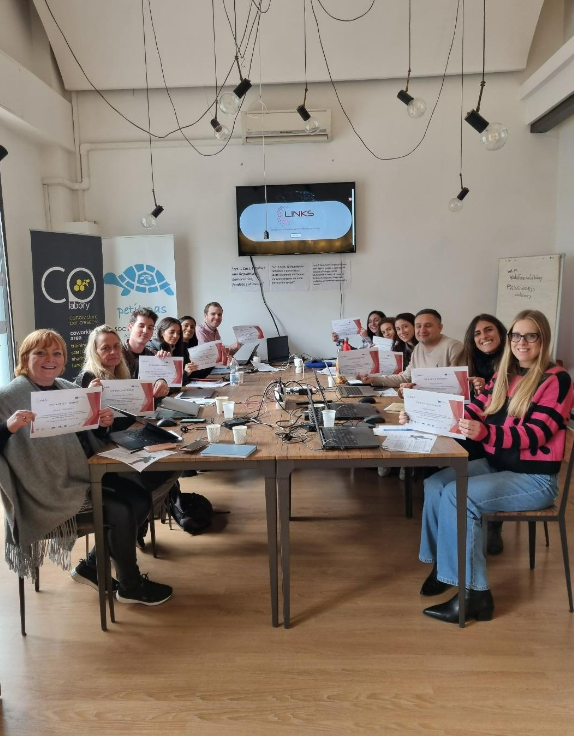 This project has been funded with support from the European Commission. This publication reflects the views only of the author, and the Commission cannot be held responsible for any use that might be made of the information contained therein. 2021-2-DK01-KA220-YOU-000050308
Copyright © 2022 LINKS. All Rights Reserved